AN ENVIRONMENT, A MEDIA, A WORLD : A CERTAIN CONTEMPORANEITY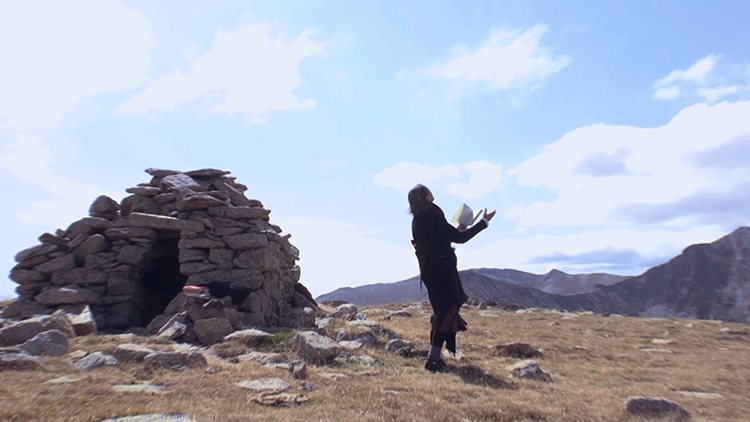 FESTIVAL SISMÒGRAF
https://www.sismografolot.cat/

A series of online lecture performances and essays that in their sequenciality set out an understanding of "a certain contemporaneity", defined as an electronic environment. The lectures will be transmitted «live online» from different natural spaces emblematic of the city of Olot via Periscope and Twitter: http://www.twitter.com/livemedia.

During Festival Sismògraf the artists will present a conversation about the work.


Saturday 19 september : AN IMAGE OF THE WORLD
Place of transmission :
Parc Natural de la Zona Volcànica de la Garrotxa


Synopsis:
A landscape of events, Matière et mémoire, Manuel de Landa, Africa, Pierre Klossowski, La pensée et le mouvant


The storyline of the lecture:


A landscape of events, a landscape of time: In the age of the sonorisation of images and all audiovisual icons... everything that remains silent is deemed to consent. The silence of the image. No silence. What happened to the WORLD OF SILENCE?

All these images act and react upon one another. In a world populated by structures, immersed as we are in this mixture, we cannot help but interact.

Then the night came suddenly. The rest of the world was nowhere.

With the true world, we have abolished the apparent world. After midday, everything begins again. Let us be content with the real. I call it intuition.


Saturday 26 september : A PERCEPTION OF CHANGE

Place of transmission :
Sant Miquel del Mont


Synopsis:
Two songs, La monnaie vivante, L'autre par lui-même, A requiem, Virilio, La pensée et le mouvant


The storyline of the lecture :


It has been said that the fabrication of objects was first inspired by the gods. Everything begins with objects, yet there is no longer a system of objects.

Behind this logic lies the anthropological dream. The parallels are clear.

In a world without art, in a world without shame, with an infinite media, you feel discovery. But behind the scenes it is just a machine pumping algorithms. It watches what you watch, and how you watch it, and then it feeds you.

The world we see is in the process of passing.

The point is that usually we look at change but we do not see it. We speak of change, but we do not think about it. But those are only words, and we reason and philosophise as though change did not exist: a set of veils... [and] some of them artificial.



Performance : Maria de Marias
Camera and livestream transmission : Andrew Colquhoun

Maria and Andrew are founders of Asociación Livemedia.